When it comes to special events and traffic control, ensuring safety is the key to success. All American Barricades has taken the mantle of safeguarding the public with our commitment to excellence and a deep understanding of safety measures, we have earned a reputation as a trusted provider of barricades and permit processing services throughout the state of Florida.
Traffic Control Barricades: Navigating Roads Safely
In addition to our expertise in event barricades, All American Barricades excels in providing complete traffic control solutions. Road safety is a crucial concern, especially in the bustling streets of South and Central Florida. Effective traffic control not only prevents accidents but also keeps traffic flowing smoothly.
All American Barricades offers a comprehensive range of traffic control barricades and signs designed to meet FDOT & MUTCD standards. Our commitment to safety extends to the road, where our barricades help direct traffic safely, prevent accidents, and protect road workers. Whether it's a simple lane closure or a complex highway construction project, our products are essential tools for maintaining order and ensuring safety on the road.
Providing peace of mind at public events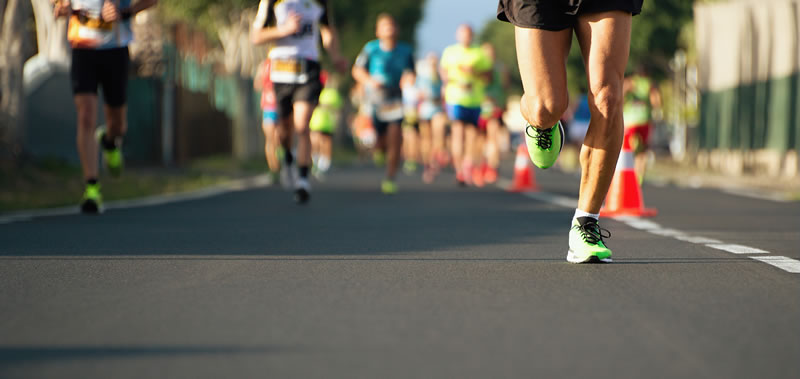 Special events, such as a 5K, concerts, parades, and festivals, are synonymous with fun and excitement. However, behind the scenes, meticulous planning and attention to detail are necessary to ensure the safety of participants, attendees, and the motoring public. All American Barricades specializes in providing top-notch barricade solutions that form the foundation of event safety.
One of the key aspects of our effectiveness in this field is our ability to tailor barricade setups to the unique requirements of each event. Whether it's delineating race routes for a marathon or 5k, establishing secure perimeters for a music festival, or ensuring crowd control during a parade, our planning department will design and handle various scenarios with precision.
Our barricades are not just physical barriers; they are an embodiment of safety measures. All American Barricades understands the importance of crowd management and the significance of crowd flow patterns. our traffic cones, drums, LCD walls, arrow boards, etc. are strategically placed to prevent overcrowding, ensure orderly movement, and maintain emergency access routes. This meticulous planning minimizes the risk of accidents and ensures a smooth flow of the event, enhancing both safety and the overall experience for participants and attendees.
Places where we have deployed our barricades during special events
Daytona

Fort Lauderdale

Jacksonville

Miami

Orlando

Palm Beach

Tampa
Call us today at (888) 472-3389
Permit Processing: The Art of Navigating Bureaucracy
Permit processing can often be a labyrinthine journey through municipal requirements. Here, All American Barricades has carved a niche through our unique proficiency in permit processing. We have nurtured close relationships with municipalities and police departments across South Florida, which gives us a unique advantage in handling the intricate web of permits and approvals required for special events and road closures.
Our expertise in permit processing goes beyond paperwork. We understand the intricacies of local regulations, and our close ties with authorities enable them to expedite the permitting process. This not only saves time but also ensures that all legal requirements are met. The result is smoother event planning, faster approvals, and, most importantly, enhanced safety due to the proper consideration of regulatory factors.
The All-American Commitment to Safety
What sets All American Barricades apart is our unwavering commitment to safety. Safety isn't just a service we provide; it's a core value that permeates every aspect of our organization. Our barricades are not merely barriers; they are symbols of our safety-first culture. Our traffic control solutions aren't just tools; they are instruments of safe navigation, ensuring that roads are safe for all users. Our permit processing isn't just about navigating bureaucracy; it's a careful approach to ensuring that every event we support complies with all legal and safety requirements.
Moreover, our close relationships with municipalities and police departments demonstrate our long-term dedication to a safer community. By working hand in hand with local authorities, we contribute to the development of safer events and traffic control practices, setting the bar high for our industry and achieving quick results for our clients. 
All American Barricades is headquartered in Fort Lauderdale, Florida, offering comprehensive services across the entire state. With strategically located satellite offices in Palm Beach and Winter Garden, we ensure swift accessibility to every corner of Florida, from the Panhandle to the Keys. To get in touch with any of our offices or to reach us directly, please click here, or you can call us at (888) 472-3389.